Prosares is an information technology company offering specialist enterprise solutions and services. Since its inception in 2002, the company has created value for customers by nurturing deep expertise in specific technology domains. The company enjoys long-standing relationship with several large enterprise customers in India, Middle East and USA.​​
Prosares' growth plans are focussed around expanding the footprint of its solutions and services by creating last mile delivery capability and by forging alliances in global markets.
Leadership Team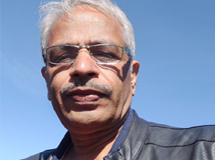 Rakesh Vajpai
Rakesh Vajpai drives innovation, business expansion, alliances and talent development at Prosares. ​​
Rakesh founded Prosares in 2002 and took up full-time leadership of the venture in 2006.  He earned his post graduation degrees in Engineering from IIT Mumbai and in Management from JBIMS,  Before starting Prosares, Rakesh has worked for 18 years in industry sectors spanning Manufacturing, Pharmaceuticals, IT Systems and BPO.​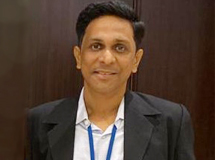 Dharmesh Bosmia​
Dharmesh Bosmia leads customer relationship and project management at Prosares.
Dharmesh joined Prosares in 2008 and has played pivotal role in building Prosares' organization capability to help it cater to large-scale enterprise customers. He has risen to leadership role through exemplary commitment and ownership. ​​​​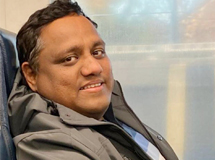 Ajay Sawant
Ajay Sawant lives, eats and breathes technology at Prosares. He leads new product and practice development.​
Ajay joined Prosares in 2004 and since then has lead nearly every major technical leap taken by the company. Apart from architecting solutions Ajay can seamlessly slip into consulting and business facing roles. His legendary progression to leadership role at Prosares has inspired generations of Prosareans.​​
Management Team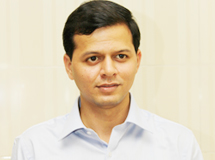 Rajendra Gawthe​
Rajendra Gawthe leads execution and delivery of projects and support engagements at Prosares. ​​
Rajendra joined Prosares in 2012 and has since risen to mid management with his meticulous planning and execution skills. Rajendra also drives standardisation, quality and governance relating to development and support practices.​​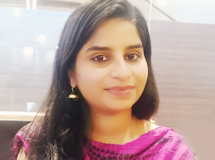 Nirikshita Anchan​​
Nirikshita Anchan leads product development and quality at Prosares.
Nirikshita joined Prosares in 2014 and has made exemplary contributions to several high-impact projects. Nirikshita also drives standardisation, quality and governance relating to product development.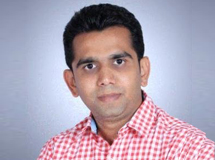 Kashyap Davariya​​
Kashyap leads Business Solutions practice at Prosares.
Apart from leading customer engagements, Kashyap drives standardisation, quality and governance relating to Functional and Solutions consulting.